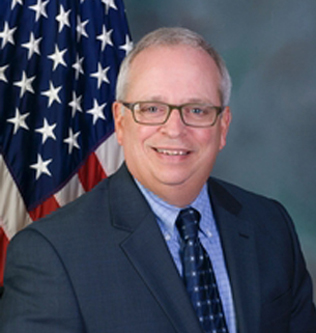 Legislator of the Month
The Pennsylvania Licensed Beverage & Tavern Association Legislator of the Month
July 2015: Representative Mark Mustio (R)
Serving part of Allegheny County
Recently, I traveled on my own dime to visit the state of Illinois to see for myself if the legalization of video poker machines and other electronic gaming terminals would be an equally winning bet for Pennsylvania.
What I discovered is that, based on the recently implemented Illinois model, the electronic gaming expansion legislation (House Bill 808) that has already been introduced in the Pennsylvania House does in fact hold the potential to deliver a new, legal and completely profitable industry that could easily reach $1.4 billion annually and $500 million a year in new tac money for the state within two years. 
These revenue totals are a safe and accurate estimate because both Pennsylvania and Illinois share very similar demographics. For starters, legalizing electronic gaming terminals would replace the tens of thousands of illegal, untaxed and unregulated video poker machines that are currently operating all throughout the Commonwealth.
Owned and maintained by private Pennsylvania companies, each tavern or club would be legally permitted to operate a maximum of five terminals which would be wired to a central computer to assure absolute accountability. The overall operations would be under the direct control and supervision of the Pennsylvania Gaming Control Board. 
So just how much is this type of electronic gaming expansion growing the economy in Illinois? 
Illinois received about $90 million in tax revenue from video poker when it was first legalized in 2012, but is now estimated to generate as much as $300 million in 2015. Last year, according to Illinois Gaming Board figures, video poker players electronically wagered $8.2 billion, winning $7.6 billion. That left $660 million to be split among local governments and businesses. 
All totaled, the state of Illinois receives 25% of video poker revenue; with 5% going to municipalities; while the machine vendors and licensed establishments split the remaining 70% equally. Adding to these numbers are the thousands of new jobs created in the hospitality and vending industries through increased employment of highly trained electronic technicians, drivers, bartenders, wait staff, etc.
Virtually any way you crunch he numbers, fully legalizing electronic gaming in Pennsylvania would be a multi-billion dollar game changer for hotels, restaurants, clubs, job creation and our economy.