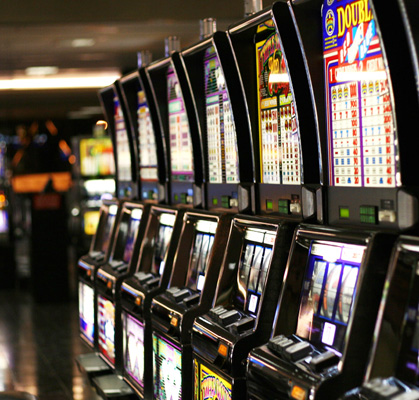 Legislature to double down on gambling expansion
Lawmakers in the state House will vote again on gambling expansion when the Legislature returns to session after the Memorial Day holiday break. (Emily Robson/The Morning Call)
Steve Esack – Contact Reporter
Call Harrisburg Bureau
May 26, 2016 1:20 PM
After the Memorial Day holiday, the state House will try again on passing a bill to drastically expand gambling options in Pennsylvania.
The House on Tuesday rejected two gambling amendments. Both amendments would have legalized online gambling and fantasy sports, provided the activities were run by the state's licensed casinos. The only difference between the amendments was the locations of more slot machines. The first amendment would have allowed video game slot machines at taverns, bars, social clubs and volunteer fire halls. The second would have allowed slots at airport terminals and off-track horse betting sites.
The same issues are slated for the House's June 6 calendar.
That vote will be influenced by special interests if Tuesday's Capitol scene is an indication. Prior to Tuesday's failed votes, lobbyists for the casino and tavern industries dueled for the attention of lawmakers or huddled with them outside the House chamber.
To score your lobbyists, here's what you need to know: Taverns and Elks clubs want slots in their establishments. Casinos do not want more slots for fear they will cannibalize their business. Casinos, however, are split on legalizing online gambling.
So can the lobbyists for the state Licensed Beverage & Tavern Association win the day by securing enough votes from rural lawmakers wanting to make nice with the Elks? Or will casinos lobbyists unite to out maneuver the tavern association?
Either way, Republicans who control the House and Senate want something. They say gambling expansion is a better revenue option than Gov. Tom Wolf's proposed tax increases to help close the state deficit. And Wolf is OK with expanded gambling as long as it includes other revenue sources as well, his people say.
So place your bets on what the final bill may look like before the House, Senate and lobbyists are done with it.