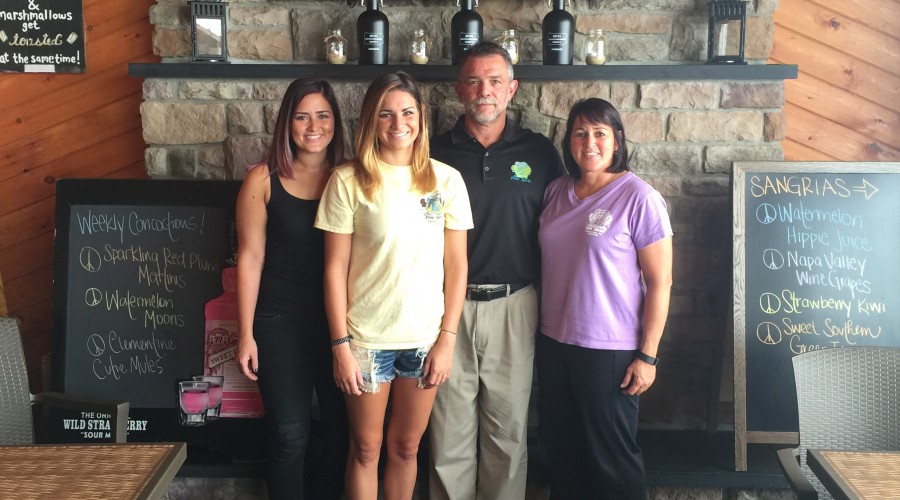 Member of the Month: August 2016
The Pennsylvania Licensed Beverage & Tavern Association Member of the Month
August 2016: Chip & Shari Barbosa, Joey B's
"Where good friends have met since 1988."
Business History
In 1988, Joey B's was established to honor a great son, brother, and friend, Joey Barbosa. The establishment began as a small town bar and in 2010, the Barbosa family ventured into a full-service restaurant. Many people have made wonderful memories within the walls of Joey B's. Therefore, it is their mission to continue to grow and to strive to provide an atmosphere for both old and new friends to gather and create memories.
About the Business
In Summer 2013, they expanded their venue by adding a patio to allow Joey B's to serve more friends. The patio ended up being a huge success, so they decided to add to the fun by adding a brick oven pizza oven, initiating a "Drinker B" brew crew, and beginning a house made sangria craze. What they are best known for is our expansive craft beer selection and their house made soups that range from California Cheeseburger to their ever-popular Lobster Bisque. Although it may appear their biggest fans are the craft beer gurus, the biggest supporters are actually the kids, or "Training B" crew, who end each visit to Joey B's with a ring pop and homemade slushie.
Giving Back
Joey B's feels the best form of advertisement is through the word of mouth of their customers. All of their advertising is done through donating to local organizations such as: The Veterans Memorial, Officers Down 5K, The Palmerton Rec Association, The Bo Tkach Foundation, Dream Come True, Special Olympics, Raising the House 5k, Palmerton Athletics, and most importantly, Palmerton Youth Endeavors. The success of Joey B's can be contributed to the level of professionalism and devotion of their staff. The staff strives to make each guest's visit unforgettable. The Joey B team would not be so successful if it were not for the wonderful customers they were blessed with who make working at Joey B's enjoyable. The next time you visit Palmerton, stop by and meet the owners and the dedicated team.
Joey B's
638 Delaware Avenue
Palmerton, PA 18071
610-826-6620
Carbon County
2013-Present
www.joeybsbar.com