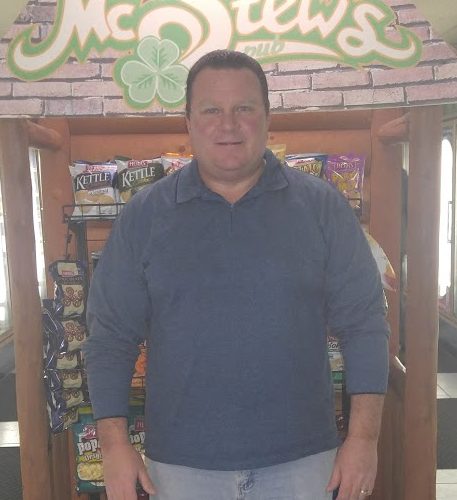 Member of the Month: March 2017
The Pennsylvania Licensed Beverage & Tavern Association 
Member of the Month: McStew's Irish Sports Pub, Tom Tyler
 "There are no strangers here, only friends you have not met"
Business History
Tom Tyler started his career in the tavern industry back in 2008 by purchasing McStew's Irish Sports Pub. Tom had worked his entire career in the financial services industry but always wanted to operate his own business. With the persuasion of a friend, Tom began to look at the tavern industry. Tom soon realized that the "R" license provided an opportunity for additional revenue streams in the form of beer and food to-go. In 2008 the opportunity that aligned with Tom's requirements and the rest is history.
About the Business
McStew's Irish Sports Pub's operation consists of what Tom likes to say is three businesses under one roof. They have a popular sports bar, which is the destination for their daily regulars. They also have a full entertainment room for live music and a DJ, which is open Wednesday through Saturday. The third business is the full service twenty-five door beer-to-go store. McStew's Irish Sports Pub jumped on the craft beer segment of the market as many others have but it works, They have a total of twenty-one draft lines and almost half are dedicated to rotation of craft beers. McStew's also carries a very large selection of craft beers in their beer-to-go store. The unique thing about McStew's is that they prepare over 90% of their menu in house. In 2015 McStew's Irish Sports Pub was voted "Best Irish Pub in Bucks" for more information go to www.mcstewsirishpub.com

Giving Back
McStew's Irish Sports Pub hosts an event every year in the month of October to raise money for cancer. They work with an organization called "ladies Rock for a Cause". It is an all day rock and roll event. The uniqueness of this event is McStew's has nine or ten bands throughout the day in which each band must be lead by or is an all female band. McStew's Irish Sports Pub donates a percentage of the day's sales as a matching contribution to the organization.