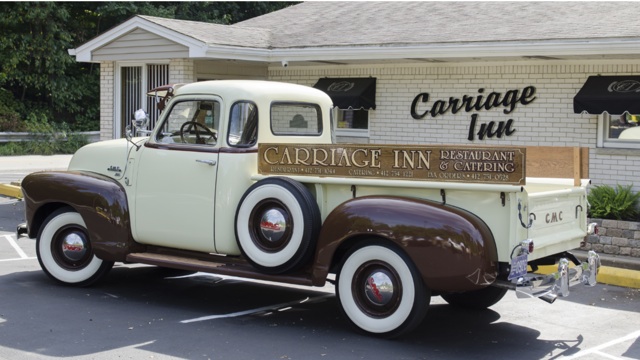 Member of the Month: September 2016
The Pennsylvania Licensed Beverage & Tavern Association Member of the Month
September 2016: Carriage Inn Restaurant & Catering, Dave Walls
just like home…….Only Better!
Business History
Dave Walls began his career back in 1973. He started as a bartender at Port Vue Memorial American Legion Post #447. Dave decided to venture out and came across a small bar in Elizabeth, Pennsylvania that was for sale. He decided to purchase the bar and the rest is history. The Carriage Inn started as a store, than became a speakeasy. After Prohibition, it became a legal tavern. Dave Walls is in his 34th year of business. In the Roaring 20's, The Carriage Inn was a speakeasy named the "Bucket of Blood." It was raided by the State Police more than once. In later years, the bar's name was changed to Piccolo Pete's and then Ernie's. Ultimately, it was named The Carriage Inn in the early 60's.
About the Business
When The Carriage Inn was purchased in August 1982, one of the things that was removed was the old wooden butcher block counter in the kitchen, which originally came from the mess hall of the Nike site located in Elizabeth Township. Over the years, The Carriage Inn was extensively remodeled, and 18 years ago, a new dining room was added, increasing seating capacity to 160 people. The addition itself seats 60, and many in-house events take place there. When the Boston Bridge was demolished, some of the original beams, which were made of wood, were used in expanding The Carriage Inn. The Carriage Inn completed their last addition in August of 2015. They added a catering division to the business twenty years ago and it continues to grow each year. The Carriage Inn was the first restaurant in the area to feature whole chicken wings after they became popular in Buffalo, NY. The Carriage Inn developed and holds a patent on the popular dry seasoning used on its wings To this day, one of the busiest nights of the week at The Carriage Inn is Wednesdays – "Wing Night". For more information on the Carriage Inn go to www.carriageinncatering.com.
Giving Back
The Carriage Inn feels giving back to their community is very important. They donate to many charities, especially the local schools and the municipalities. The Carriage Inn donates food for local benefits, monetary donations and whatever else they can to help out customers who have had hardships.
Carriage Inn Restaurant & Catering
1601 Lovedale Road Elizabeth, PA 15037
412-754-1221
Allegheny County
2006-Present
www.carriageinncatering.com