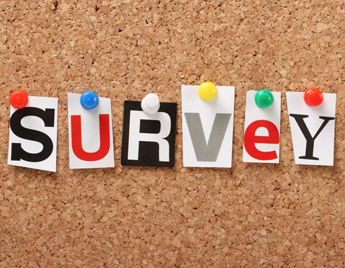 Survey: Music Licensing
Share your experiences with Performing Rights Organizations like BMI, ASCAP, and SESAC here to make a difference!
SHARE YOUR EXPERIENCES by visiting www.musicfairness.org/music-survey
Your feedback is greatly appreciated…
1. In which state is your establishment located?
2. Does your business have a liquor license?
3. Is your establishment a small business (annual sales less than $7.5 million)?
4. What's the size (approximately in square feet) of your establishment?
5. Do you play radio or television in your establishment?
6. How often do you play live music (per week)?
7. Do you use or offer any of the following…
8. Do you pay music licensing fees to…
9. What's your licensing fee for BMI?
10. What's your licensing fee for ASCAP?
11. What's your licensing fee for SESAC?
12. Have you stopped playing music/having live performances due to the rising cost of music licensing fees?
13. Do you know what music is covered under each individual PRO?
14. We will NEVER share this information. Would you consider advocating on behalf of the small business community? If so, please provide us with contact information.
15. Other Comments?
For more information on how you can get involved with the Fairness in Music Licensing Coalition, please visit www.musicfairness.org!