Tips To Protect Your Business from Litigation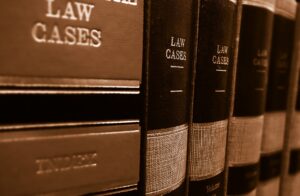 By Charles B. Calkins, Rebecca M. Shanaman, Evan M. Gabel, and Stephen R. McDonald
CGA Law Firm
Litigation has affected many PLCB licensees with dram shop actions, slip and fall accidents, workers' compensation claims, etc. The most well-known way to protect assets is to hold the PLCB license under a separate operating company or individual. Another way to protect a business is to use high-quality surveillance cameras. Cameras can be installed in conspicuous places, such as doorways, parking lots, the restaurant seating area, the bar seating area, and possibly outside lavatories.
Many restaurants or social clubs that use surveillance cameras only retain the tapes for one (1) month to sixty (60) days. Given the fact that the statute of limitations in a dram shop action or an action based on negligence is two (2) years, CGA recommends downloading the surveillance footage and retaining it for at least two and a half (2-1/2) to three (3) years. The statute of limitations in a negligence action is two (2) years from the date of the occurrence, so if an individual brings an action one (1) day from the date the statute expires, the typical business that regularly discards tapes would not have the footage to defend their business from a lawsuit or workers' compensation claim. Also, destruction of tapes or footage may be considered spoliation of evidence, which could be detrimental to the defense of a claim or lawsuit.
Conversely, if a business saved the tapes, the footage could establish how the fall or incident occurred or show that the individual/claimant was not visibly intoxicated. Surveillance tapes should clearly depict faces and images. Clarity of footage is as essential as having cameras in place.
Other suggestions to minimize your exposure would be: (1) provide additional lighting outside and possibly inside the premises; (2) limit the evening hours; and (3) maintain a written list of those patrons who have been barred from the licensed premises. The list should include, at minimum, the first and last name of each person barred, the date the person was barred, and the length of time the person is barred. The exterior lighting should be bright enough to permit patrons to be readily identifiable as they enter and exit the licensed premises.
CGA attorneys are available to discuss these or any other ways to mitigate your exposure to a dram shop action and other PLCB licensing or enforcement issues. The CGA attorneys experienced in licensing, enforcement, and other PLCB and PLCE matters are listed below.
If you have questions about any legal matter related to your restaurant, club, tavern, etc. or an idea you would like addressed in a future article, please contact a CGA attorney.
CGA Law Firm is a preferred vendor of the Pennsylvania Licensed Beverage and Tavern Association. You can learn more about CGA Law Firm by visiting www.cgalaw.com.