Taverns Tip: Frozen Pipes and Your Insurance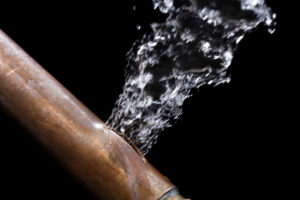 Old Man Winter is right around the corner. In the claims world, we start thinking about frozen pipe claims. Those in the food and beverage industry should also be thinking about frozen pipe claims, and how to prevent them.
Did you know that water damage is the most common cause of insurance claims? Water claims, in general, are almost always preventable. According to the Insurance Institute for Business & Home Safety (IBHS), 37% of all frozen pipe failures occur in basements. All frozen pipes have one thing in common: inadequate heat to keep the water in the pipes and drains above the freezing point.
What are some preventative measures a business owner can take to avoid frozen pipes?
Watch the weather forecast – Technology today can predict, with moderate certainty, most weather conditions. In recent years, we have seen polar vortex conditions forecast for up to two weeks prior to the severe cold weather arriving.
The fall months are a great time to do a winter weather assessment of your property:

Exterior inspection for gaps and cracks in the exterior envelope of the building. If there is an opening, then wind can come in, making the space behind the opening colder than anticipated.
Consider having your roof inspected for openings around vents, HVAC units, and other protrusions. These openings allow in air and water that can diminish the insulating capabilities of any attic space, where pipes are often located.
Interior inspection of all areas of the building. Use your utility drawings, if available, to determine where pipes are located. Open doors to closets and storerooms to determine if they are heated spaces. Look for any light coming in where it should not be.

Implement a winter weather preparedness plan:

Caulk and seal any openings, including around doors and windows. Pay close attention to pipes entering the building.
Insulate pipes along the perimeter of the building, as well as interior of the structure where the space is not directly heated. This is the best way to keep pipes from freezing, especially if used in conjunction with other weather proofing measures discussed herein.
For piping systems that are easily accessible, consider an electrical heating tape. They make self-monitoring tapes that turn on/off automatically whenever it senses the pipe needs more heat.
If the building is on a crawl space, close the vents. This will decrease the cold air that can enter and impact any pipes located below the floor.

When sub-zero weather arrives:

Leave the heat on and be consistent in the thermostat settings. Any setting of at least 55 degrees Fahrenheit is appropriate to keep your pipes safe. Coverage for frozen pipe damage is dependent upon a business owner doing their best to maintain heat in the entire premises.
Open cabinets and interior doors. Pay special attention to spaces behind doors with no heat vent servicing the space.
Frozen pipe losses can be costly but are preventable and with a little due diligence, can be avoided. Please contact your Illinois Casualty Company Agent with any questions or Find an Agent in your area.
The above story was written by Phyllis Galbraith, Property Claims Supervisor, at Illinois Casualty Company. It appeared in the January 2022 edition of Pennsylvania Beverage Media, the official monthly magazine of the Pennsylvania Licensed Beverage and Tavern Association.
Illinois Casualty Company is the exclusive Preferred Business Insurance Company of the Pennsylvania Licensed Beverage and Tavern Association where qualifying Members can save 10% on their businessowners and liquor liability insurance. Among Pennsylvania brokers available to help you with ICC insurance are PLBTA Preferred Insurance Brokers Blue Ridge National and Hospitality Risk Consultants. Blue Ridge National can be reached by calling (484) 477-4950 or emailing Paul Mattus at PMattus@BlueRidgeNational.com. To reach Hospitality Risk Consultants contact Patrick Joliet at (814) 954-8799 or pjoliet@hrcnortheast.com.