How Millennials Influence the Bar and Tavern Industry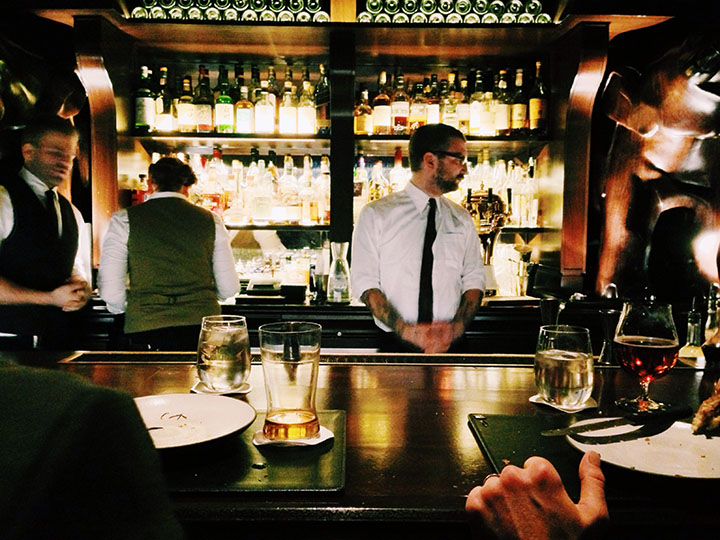 Possible profits for bar owners may now be coming from millennials, the largest US demographic1. Recent statistics show that millennials choose to go out to bars and taverns more frequently and spend more for alcohol on premise than older generations2. Finding ways to cater to their needs could lead to even healthier business. Speaking of healthy…
Health Conscious Millennials
Preferring to keep themselves fit, millennials gravitate towards healthier food and beverage options. Bartenders can take advantage of this by creating new, low calorie drinks in addition to their regular cocktails. Millennials are attracted to innovative ideas such as low-proof spirits and are more likely to frequent establishments that offer them2. Plus, because these distinct drinks are still specially made, bar owners can charge a price close to that of a standard cocktail.
New Type of Culture
Lifestyle is a key component of the millennial generation and includes everything from clothing to dining and even beverages. Millennials drink as a form of communicating their "identity" and are willing to pay extra for it2. They are drawn towards a variety of beverage types from beer to vodka to mixed drinks to cider, but find any new cocktail concoction to be the most appealing2. Most millennials see trendsetting as part of their "identity", giving their business to bars that continue to infuse their menus with fresh choices.
Meeting up in groups at taverns has also become a popular activity among millennials. Open to the prospect of unique cocktails and meals, they are turning a "night out at the bar" into a warm, food-and-drink-consuming experience3. The more engaging bar and tavern owners make this experience, the more millennials may increase their stay and, most importantly, the amount of money they spend. Cheers!
This article is written by Robert Falvo.
SOURCES:
Source: CNN Library, American Generation Fast Facts, 9/4/18, cnn.com
Source: Harry Hoyer, Millennials Think Before They Drink, 8/18/17, Nielsen.com
Source: Taphunter, How Bars and Restaurants Can Appeal to Millennials in the Age of Netflix, 3/23/18, taphunter.com