Click on Vendor links to view any member specials and/or featured discounts.
For information on how to become a Preferred Vendor or Associate Member, click here >>
Beer and Equipment Needs and Services >>>
The Coil Men
Full service draft beer installer
"We Keep Your Draft Beer Kold, Klean and Klear."
Services: Repairs, Installations, Service
Robin Shultz | earnhardtfam@aol.com | 484-239-4031
www.thecoilmen.com
Denenberg Tap Service
"Your Draft Beer Is Our Only Concern. We Are Your Beer Tap Specialists."
Services: Beer Tap Maintenance, Install, Troubleshooting, Repairs, Cleaning
Philip Denenberg | denenbergtapserv@aol.com | 717-792-1902
Cleaning Services >>>
White Rose Cleaning Services, Inc.
"The commercial cleaning company that cares."
Services: Comprehensive business cleaning including fogging to kill viruses.
Thomas Burger | tom@whiterosecs.net | 717-676-8366
Credit Card Processing >>>
Harbortouch
Harbortouch is a full-service Point of Sale and Merchant Services provider. Additional services include gift card processing and Online Ordering. Our unique program offers Association Members the opportunity to set up a new state of the art POS system with no up-front costs. Installation and training included. Online demos are available.
John Malopsy | info@swpossystems.com | 619-202-4862
www.harbortouch.com
Aloha POS/AHS
20% discount for new system purchases. Point of Sale / Credit Card Processing. Restaurant and Bar POS to fit any budget.
Dave Kasinetz | dave.kaz@alohapos.net | 800-950-0414, ext. 860
Premium Card Solutions
"Use the same one on site today."
Services: Merchant Services, ATM Machines,  Gift Cards
Brian Seltzer | brians@premiumcardsolutions.com | 717-920-0417
www.premiumcardsolutions.com
Cash Back / Rebate Program and Discounts >>>
Dining Alliance 
"Purchase with Power!"
Service: Largest Group Purchasing Organization in the United States. Rebate Processing, Discount Codes. Rebates with more than 400 manufacturers and about 165,000 line items. Fixed pricing on more than 900 produce items. Disposables and paper program with contracted pricing and rebates.
Register for FREE to get CASH BACK.
INSTRUCTIONS TO JOIN … Go to My.diningalliance.com. On the first screen, click on "Signup." On the second screen, in the box that reads "Referred By" type"Pennsylvania Licensed Beverage and Tavern Association." Then complete all other areas and screens. On the last screen, you'll see a thank you note from Dining Alliance. Once they have processed your information, they will send an activation link to your email.
Gaming >>>
KonekTV


KonekTV is a digital signage solution that allows bars to promote their menus and specials, and benefit from 24/7 sports and sports betting programming. Pennsylvania taverns and licensed restaurants will get a free 1-year membership in the PLBTA if they commit to a 1-year relationship with KonekTV at no cost to them.
Javier Vargas | PLBTA@KonekTV.com | www.KonekTV.com

Pennsylvania Lottery
Check back soon for more details.
Health and Dental >>>
PADentalHealth.com
"Dental Saving Plans with no deductible, paperwork, or waiting period"
Services: Dental Savings Plans with 10-60% savings on most procedures. Immediate use with no annual limits, paperwork, or deductibles. 
Tom Geffers | PADentalHealth@gmail.com | 570-460-4855
Use special group code Patavern for the plans at Groups.DentalPlans.com

Gettysburg Benefits Administrators, Inc. and Healthcare2U
"Direct Primary Care for as low as $65 per month"
Services: Direct Primary Care and other ancillary benefits
Melissa Lemaster | mlemaster@getbenefitsadmin.com | 800-497-4474, ext. 5030 or 717-334-3191
www.getbenefitsadmin.com
Insurance - Accident >>>
Gettysburg Benefits Administrators, Inc. and Amalgamated Life Insurance Company
"More than 1 million Americans suffer a slip, trip, or fall injury every year. 50% of falls occur inside the home and 24% occur around or close to the outside of the home."
Services: Accident (Non-work) Insurance – Off-the-Job Coverage. Guaranteed Issue – no medical questions asked.
Melissa Lemaster | mlemaster@getbenefitsadmin.com | 800-497-4474, ext. 5030 or 717-334-3191
www.getbenefitsadmin.com
Insurance - Life >>>
Gettysburg Benefits Administrators, Inc. and Amalgamated Life Insurance Company
"For as little as 16 cents per day, you can give yourself and your employee's peace of mind"
Services: Group Life Insurance
Melissa Lemaster | mlemaster@getbenefitsadmin.com | 800-497-4474, ext. 5030 or 717-334-3191
www.getbenefitsadmin.com
Insurance - Liquor and Liability >>>
Integrated Specialty Coverages (ISC)
Services: General Liability, Liquor Liability, Property
ISC has developed a Restaurant, Bar & Nightlife program (GL/Liquor/Property) underwritten by a team with more than 40 years of combined experience. The program provides exceptional coverage options with best in class service and supporting technology. Ask your broker about coverage from ISC. If you do not currently have an insurance broker, please contact Gaslamp Insurance Services at 1-888-681-1230 to access ISC's exclusive restaurant, bar, and nightlife program! For more information on ISC, call (619) 550-8786 or visit iscmga.com.
Payroll and Human Resources >>>
Simplifi Payroll & HR
215-437-7110
www.simplifipayroll.com
Whether you're a new restaurateur opening your first location or a seasoned veteran with multiple locations, our restaurant payroll and HR solutions will work for you. Our team has more than 50 years' restaurant payroll experience. We make sure you are compliant with taxes, wages, tips, and the Affordable Care Act. And through direct integrations with all the top point-of-sale and back-of-house systems, we help eliminate double entry of data and save you valuable time and resources.

We also help you save time and stay compliant (without racking up extra fees). Employee onboarding, PTO tracking, a secure document vault, and a library of HR templates are all included in our monthly fee.
20% off for all PLBTA Members
Liquor Attorneys >>>
CGA Law Firm
"CGA Law Firm has more than 50 years of experience representing licensees in PLCB and related matters including license transfers and amendments, defense of citations and enforcement actions, as well as Dram Shop actions. CGA attorneys also provide a full range of business law services to our clients, including asset purchases, stock and LLC membership transfers, sale of commercial and resident real estate and commercial leases and resolution of employment law matters."
Services: Legal services
Charles B. Calkins, Esquire | info@cgalaw.com | 717-848-4900
www.cgalaw.com
Saxton & Stump
"We are legal advisors and partners who understand the highly regulated nature of the alcohol industry. We represent breweries, beverage retailers, distributors, restaurants, bars, private clubs, hotels, music and entertainment venues, wineries and distilleries. Saxton & Stump's attorneys are experienced in defending claims before the Pennsylvania Liquor Control Board (PLCB), the Bureau of Liquor Control Enforcement, and in state and federal court. We handle all matters from licensing, permits and compliance to Dram Shop liability claims, health and safety issues, liquor license violation notices and citations, non-renewal actions and license application denials. In addition, we provide a full-service team to assist with all your business needs from mergers and acquisitions, trademarks and copyrights, real estate (purchases, leasing and zoning), employment matters and HR consulting."
Services: Legal services
Kenneth McDermott, Esquire | kjm@saxtonstump.com | 717-941-1211
saxtonstump.com
Tucker Arensberg, P.C.
Tucker Arensberg understands that the industry is dynamic, and owners and operators need reliable information and guidance when faced with legal and regulatory issues. We representations liquor licensees in various aspects of the alcohol industry including retail licensees, manufacturers and distributors with regard to liquor license citations issued by the Pennsylvania State Police Bureau of Liquor Control Enforcement ("BLCE"), as well as transfer and renewal hearings before the Pennsylvania Liquor Control Board ("PLCB"). Representative liquor licensee clients includes restaurants, taverns, breweries, wineries, distilleries, music venues, hotels and management companies. As a full service law firm we can also address issues related to real estate and leasing, contracts, data security, employment and tax.
Services: Legal services with offices in Lemoyne and Pittsburgh
Evan C. Pappas | epappas@tuckerlaw.com | 717-234-4121
www.tuckerlaw.com
Liquor and Liability Insurance Broker >>>
Independent Food & Beverage Insurance Brokers, Inc.
Services: Broker Services for General Liability, Liquor Liability, Property
At IFB we deliver savings, support and service! IFB has been catering to the restaurant, tavern and beverage insurance industries since 1993, servicing over hundreds of customers. Even though you probably have insurance already, it's important that you have a highly experienced insurance professional to review your policy. For more information call Michael Sabino at (201) 460-8465 or 1 (800) 336-6121. Or send an email to info@ifbinsure.com. Learn more at ifbinsure.com.
Liquor License Brokers >>>
Liquor License Sales PA NJ, LLC
Liquor License Sales PA NJ, LLC, works with all types of buyers and sellers! We regularly deal with the grocery & convenience stores, chain restaurants, and the independent owner. We've been in the business for 18+ years, work only in these areas and know our areas well! We work hard to help you sell your license or find a license to help your business grow! Give us a call today!
Services: Liquor license sales
Rich Hewitt | Rich@LiquorLicensePANJ.com | (570) 482-2222
www.LiquorLicensePANJ.com
Music License >>>
BMI
Services: PLBTA members can save up to 20% off annual music licensing fees (5% member discount, 5% online payment discount, 10% timely payment discount). For more info visit www.bmi.com/ede or call (800) 925-8451
ASCAP
Services: ASCAP has partnered with the PLBTA to offer Members savings of up to 20% on their first-year license fee. For more information or to start building your license, visit www.ascap.com/licensing or call 1 (800) 505-4052
POS Systems >>>
Harbortouch
Harbortouch is a full-service Point of Sale and Merchant Services provider. Additional services include gift card processing and Online Ordering. Our unique program offers Association Members the opportunity to set up a new state of the art POS system with no up-front costs. Installation and training included. Online demos are available.
John Malopsy | info@swpossystems.com | 619-202-4862
www.harbortouch.com
Aloha POS/AHS
20% discount for new system purchases. Point of Sale / Credit Card Processing. Restaurant and Bar POS to fit any budget.
Dave Kasinetz | dave.kaz@alohapos.net | 800-950-0414, ext. 860
Special Free Membership Offer >>>
KonekTV


KonekTV is a digital signage solution that allows bars to promote their menus and specials, and benefit from 24/7 sports and sports betting programming. Pennsylvania taverns and licensed restaurants will get a free 1-year membership in the PLBTA if they commit to a 1-year relationship with KonekTV at no cost to them.
Javier Vargas | PLBTA@KonekTV.com | www.KonekTV.com

Supporting Distilleries >>>
Holla Spirits, LLC
Distilled Spirits Producer, Vodka  
Patrick Shorb | holla@hollaspirits.com | 717-676-1899 
www.HollaSpirits.com
Supporting IDs and Wholesalers >>>
Fuhrer Wholesale Company
Frank Fuhrer, III
412- 488-8844
FuhrerWholesale.com
L.T. Verrastro, Inc.
Pat Verrastro
700 Moosic Road
Old Forge, PA 18518
412- 488-8844
ltverrastro.com
Distribute: Beer and non-alcohol beverages
Supporting Brewers >>>
MillerCoors
Milwaukee, WI 
millercoors.com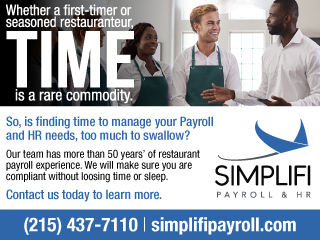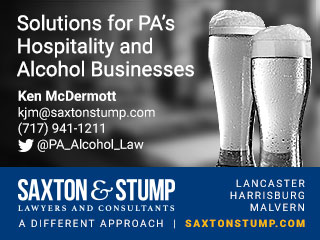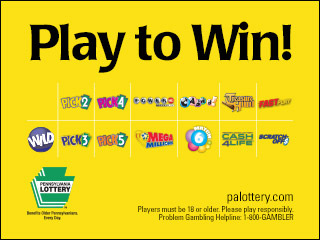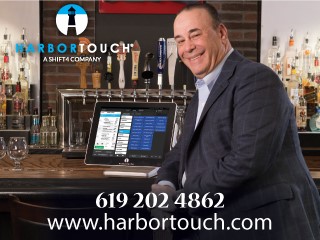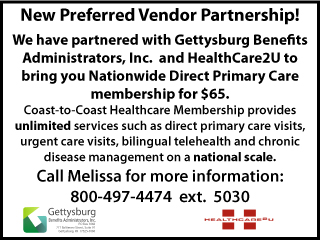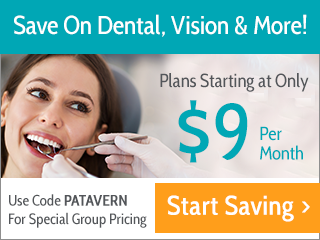 CONTACT US
---
Address:
214 Pine Street
Suite 100
Harrisburg, PA 17101
Phone:
1.800.543.7683
Fax:
717.234.4377
Email:
pataverns@pataverns.com