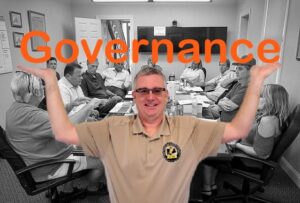 Pennsylvania Tavern Talk, a YouTube Channel dedicated to issues facing Pennsylvania bars, taverns, and licensed restaurants, has released Season 1, Episode 3 in which it covers association governance as part of its new series titled "Getting To Know PaTaverns."
In the first of this series, host Chuck Moran, executive director of the Pennsylvania Licensed Beverage and Tavern Association, covers how the association's by-laws define how the organization will be run. He describes the PLBTA democracy, Member voice and vote, and its Board of Directors.
You can view this episode by clicking here.
Moran started Pennsylvania Tavern Talk in early 2023 to raise the profile of legislative and association happenings.
He says the next in the "Getting To Know PaTaverns" will cover the important role of Members in giving the industry a voice at the state capitol.