Taverns Education: Catering a ticketed event?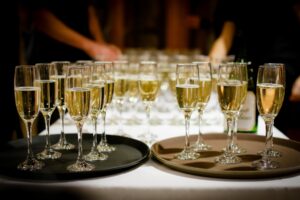 Let's say you hold an off-premises catering permit ("OPCP"). Can you use your permit for an event taking place at a privately-owned concert venue where tickets will be sold. Or for that matter … any private event where tickets are being sold for entry?
According to a July 2022 Advisory Opinion from the Pennsylvania Liquor Control Board, the answer is that it depends.
As our Members know, holders of restaurant licenses and hotel licenses may apply for and obtain an OPCP, which allows the permittee to hold a "catered function" off its licensed premises and on otherwise unlicensed premises. A "catered function" is defined as "the furnishing of food prepared on the premises or brought onto the premises already prepared in conjunction with alcoholic beverages for the accommodation of a person or an identifiable group of people, not the general public, who made arrangements for the function at least thirty days in advance."
Neither the owner of the property nor the OPCP applicant may sell tickets to a catered function unless one of the following conditions is met:
the applicant has contracted with an eligible entity for the function, and the function is being used to raise money for the eligible entity's organization;
the applicant has contracted with a nonprofit organization as defined under section 501(c)(3) of the Internal Revenue Code of 1986 (Public Law 99-514, 26 U.S.C. § 501(c)(3)), for an event which has the sole purpose of raising funds for that nonprofit organization; or
the applicant has contracted with an organization that holds taxexempt status under section 527 of the Internal Revenue Code of 1986.
Therefore, it would only be permissible for you to use your OPCP at an event where tickets will be sold, if the entity selling the tickets qualifies under one of the three conditions defined above.