Taverns Education: What Types of IDs Are Acceptable?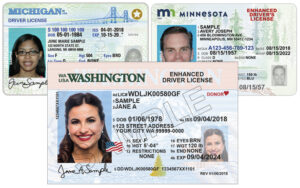 Not all forms of identification are created equal in the eyes of Pennsylvania Liquor Code. And, only a few forms are acceptable for use at a drinking establishment should the establishment wish to protect itself from accidentally serving a minor, or if the establishment is required to check IDs.
According to the Pennsylvania Liquor Control Board, nothing in the Liquor Code or the PLCB's regulations requires patrons to possess a valid form of identification while in a bar, tavern, nightclub, club, or any other type of licensed establishment.
However, there are exceptions, and furthermore, it's a good practice to card patrons to avoid unintentionally serving someone who may be underage.
We should note that there's nothing in the liquor code that would prohibit an establishment from instituting its own house rules for carding as long as those rules are not based upon illegally discriminatory reasons such as race, gender identity, or religion. So if you want to card everybody, you can. Just be sure to check the acceptable forms of identification.
The two exceptions when an establishment must check IDs include those with a wine expanded permit holder and those required to do so as a result of a conditional licensing agreement. Wine expanded permit holders must use a transaction scan device to verify age if that person appears to be under 35 years of age.
So, what is an acceptable form of identification if you are either required to check or if you wish to add an extra layer of protection so that your bartender doesn't serve a minor?
Pennsylvania's liquor code makes it clear that a valid photo driver's license or identification card issued by the Pennsylvania Department of Transportation or any other state is acceptable. In addition, a valid U.S. Armed Forces identification card or a valid passport or travel visa issued by the United States or a foreign country that contains the holder's photograph can be accepted.
Act 39 of 2016 added Canadian driver's licenses or other bona fide Canadian identification (such as a passport) to the list of acceptable forms of identification for use at a drinking establishments.