Eye On The Profit Prize
Training & Marketing Can Help Optimize Margins, Increase Traffic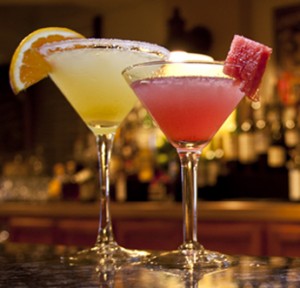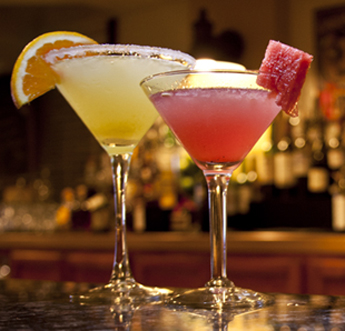 Business really is about making a profit through a quality product. There's no dispute about that. Every tavern owner wants to make as much as possible to pay bills more easily, keep staff employed, and, of course, put some money away for their future.
The challenge most have is maximizing profits … especially now in light of our state's COVID-19 crisis and various orders from the state government. So, what should a tavern owner do?
Some ways may include waitstaff training. Consider the following ideas for starters …
Push the most profitable selections on the menu. How many times have you ever seen a customer ask for menu advice. A good waitress will say everything is good on a menu. A great waitress will point out items which are the most profitable to the establishment.
Train your staff to work a table from start to finish. For establishments serving food, that means begin by asking patrons if they'd like to order a pre-dinner drink before their meal is ready. Then, after the meal has been consumed, your staff should ask guests if they'd like an after-dinner drink. Waitstaff should avoid leaving the bill during the meal. It makes it too easy for the customer to avoid ordering that dessert or after-dinner drink.
Don't overpour and work to reduce waste. That's an easy way to give away profits. Staff should stick to proper measurements, and only use what is needed.
Have your waitstaff and management nip customer complaints early. Complaints that go unheard or ignored will likely be heard loudly by the customer's friends and social media followers. That bad word-of-mouth marketing will hurt your business.
Of course, an investment in marketing may also help. How about these ideas?
Pay attention to social media. A bad review on Yelp or Foursquare could be doing damage. Respond to a bad review to acknowledge you heard the complaint, and that you corrected the problem.
Tap the power of Facebook, Twitter, and Snapchat. All are powerful ways to get your good news out. Keep in touch with your patrons through social media.
Positive word-of-mouth marketing should be a goal. Invite your patrons to share photos of themselves enjoying your establishment through your social media channels as well as their personal social media accounts.
Know the "money walk" … that is, where in your establishment are the likely paths patrons will take when walking? Take advantage of those paths by placing key sales messages along the path. For example, one path may be from the parking lot into a waiting area. Another path may be to the bathrooms.
And finally, don't forget about simple business smarts.
During non-peak hours, can your establishment host local business or club meetings?
Shop around for the best prices. With the World Wide Web, you're not locked into doing business as its been done for decades. You can explore the world to get great deals on barware and supplies. Make sure you are getting at least three bids for liquor liability and business insurance.
Save money by keeping an eye on utilities. A leaky faucet or toilet that doesn't stop running is costing you money. Have you shopped around for the best electricity rates?
Other than drinks, are there things your staff can sell to customers while they wait for their meal to be served? Small games of chance? Juke box? Video games? Pub gear?
This article was republished from the October 2020 edition of Pennsylvania Beverage Media, the official monthly magazine of the Pennsylvania Licensed Beverage and Tavern Association.