PLCB Names Top Bidders in Sixth Restaurant License Auction
Following validation of 47 bids received by the Aug. 2 deadlin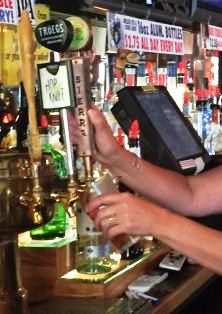 e for the sixth restaurant license auction authorized by Act 39 of 2016, the Pennsylvania Liquor Control Board (PLCB) is issuing Notices of Selection to top bidders on 19 licenses.
Winning bids range from $25,331 for licenses in Bradford and Clinton counties to $351,001 for a license in Plumstead Township, Bucks County. The average winning bid in the sixth auction was $97,928.
The number of bids received for each of the 19 licenses receiving bids ranged from one to seven.
Six licenses – one each in Armstrong, Cameron, Crawford, Northumberland, Schuylkill, and Westmoreland counties – received no valid bids.
To read more from the PLCB on this auction, click here.
Or to go directly to a list of winning bids, click here.