PaTaverns Tip: Are you ready for fall?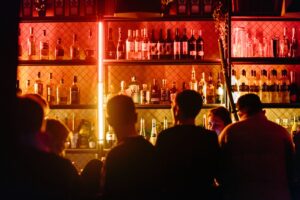 As the Summer begins to wind down, and schools start to reopen, a question that all tavern and licensed restaurant owners should ask is "Are we ready for the fall?"
Consider the following:
If you hired students for the Summer, there's a chance that they'll be leaving for the Fall, or cutting back hours.
If you're in a college town, you may see an uptick in fake identification cards.
Have you started planning for Fall events that can draw people into your establishment … football games, World Series, Halloween.
So, what can you do to get ready for the Fall?
We recommend you do the following:
Start looking for replacement help now. It's tough finding good help!
Get that replacement help the RAMP training they'll need. Remember, Members of the Pennsylvania Licensed Beverage and Tavern Association receive a discount for online RAMP training. Check it out at www.pataverns.com/RAMP
Get the schedules for your hometown high school football team, nearby college teams including non-Division I programs, and the popular pro teams your community follow. Plan staffing appropriately for those days, and remember to have the television sets ready to show the games. Advertise that they can watch the games at your establishment.
What are the non-sporting events in your area that you can tap to encourage patrons to come to your establishment? Homecoming? Halloween? Parades? Fall festivals?
Use your social media channels to get the word out about your Fall special events. Facebook, Twitter, Instagram and TikTok are tools that should be in your advertising toolbox.
Fall is always a good time to review your business insurances as well. Put that on your to-do list, and don't forget that qualified Members of the PLBTA can save up to 10% on their businessowners and liquor liability insurance through Illinois Casualty Company.
And, if you're in a college town, anticipate those fake ID cards by offering the following tips to your management and staff:
Bend the card … fake IDs sometimes present a crease in the laminate.
Feel the card … fake IDs often feel smoother.
Beware of the Trojan Horse … know who you're hiring as your bouncer and servers. You don't want the popular frat guy letting all of his brothers in regardless of age.
Scanners … use them, but also do a visual. Scanners will help you document the carding which may be useful later. Remember many fake IDs can fool a scanner. Scan, but don't rely on it alone.
Tough questions … ask the owner of the ID card tough questions such as "what's your zodiac sign" to see if it matches up with their birthday on the ID card. Or ask them "can you tell me the location where you got your driver's license photo taken?"
Student ID … ask if they also have their student ID with them and if you can see it too.
To learn more about fake IDs, we recommend you read a story published in the August 2019 edition of Pennsylvania Beverage Media by clicking here.
The above story was republished from the August 2021 edition of Pennsylvania Beverage Media, the official monthly magazine of the Pennsylvania Licensed Beverage and Tavern Association. All Members receive a copy every month as a benefit of Membership. If you're not a Member, you're missing out. Consider joining or renewing today by clicking here.