Statement: Pa Senate passes PLBTA initiative SB 1212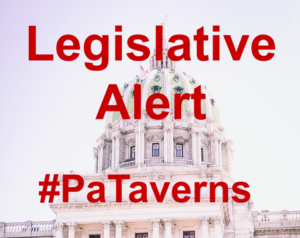 The following is a statement from Chuck Moran, executive director of the Pennsylvania Licensed Beverage and Tavern Association, concerning today's action in the Pennsylvania Senate passing SB 1212. The PLBTA, based in Harrisburg, is the statewide political voice for small business taverns, bars, and licensed restaurants.
Today, the Pennsylvania Senate passed SB 1212 by a 50-0 vote. This bill balances sound regulations for all liquor licensees while also addressing increased demand for outdoor dining and entertainment in light of continued COVID-19 illnesses.
Without this bill, outdoor dining growth is hampered by outdated liquor code that requires nearly all establishments to have no noise on their property lines or face citations. As a result, many tavern, bar, and licensed restaurant owners as well as clubs fear the consequences of having the slightest level of sound on their property line.
SB 1212 would allow all liquor licensees regardless of license type the same reasonable amount of sound on their property line. As the bill is written today, licensees would be permitted up to 75 decibels on their property line from 10 a.m. to 9 p.m. Sunday through Thursday, and 10 a.m. to midnight on Fridays and Saturdays.
The Pennsylvania Licensed Beverage and Tavern Association has been stating throughout the pandemic that this type of reasonable change is much needed to help better accommodate those concerned about COVID. But, even before the pandemic, our Association had advocated for this change simply to be fair to all liquor licensees. This has been one of our legislative priorities set by our Board of Directors.
The PLBTA thanks the Pennsylvania Senate for its actions today on this matter. And, our Association thanks Sen. Kristin Phillips-Hill for her sponsorship of the bill.
We encourage the Pennsylvania House to move this bill in a timely manner, and to pass it as is without amendments.
#     #     #