Holla Spirits joins PLBTA as Associate Member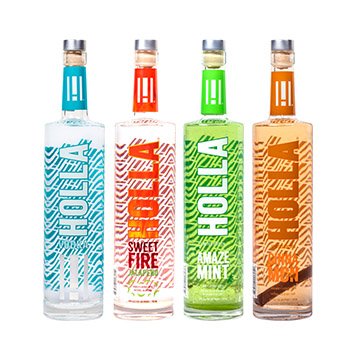 Holla Spirits, LLC, a Pennsylvania-based distilled spirits producer, has joined the Pennsylvania Licensed Beverage and Tavern Association as an associate member in support of the state's bars, taverns, and lounges.
"We are very pleased to have this rising star of the vodka industry as a Member," said Chuck Moran, executive director of the PLBTA. "Holla Spirits is an award-winning company producing quality products that customers seek. With an outstanding management team, Holla is a true winner in the industry."
Patrick Shorb and Matt Glaser started HOLLA Spirits. According to Bar Business Magazine, Holla provides an alternative for those interested in a fun, fresh, rebellious, unpretentious, and affordable vodka for a new era. The Tipsy Bartender listed Holla Spirits as one of "11 millennial alcoholic drinks that are the future of booze."
Shorb and Glaser have received recognition for their Holla products including a gold medal in the 2017 Las Vegas Global Spirits Competition and silver medal in the 2017 San Francisco World Spirits Competition.