Statement: Rep. Masser's Lifeline Amendment Vital For Tavern, Restaurant Survival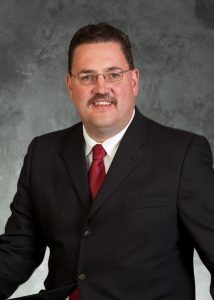 The following is a statement from Chuck Moran, executive director of the Pennsylvania Licensed Beverage and Tavern Association. The PLBTA represents small business taverns and licensed restaurants across the state.
For Pennsylvania's small business taverns and licensed restaurants, it's about survival.
Along with school districts, our industry has been the tip of the spear in this fight to flatten the coronavirus curve, buying time for our health care professionals to prepare. They've sacrificed a lot.
Unlike other types of liquor licenses that can operate their base businesses, our Members have not been allowed to do the same. While others are seeing expanded sales and profits, Pennsylvania restaurants and taverns have suffered lost markets and income.
But, today, Rep. Kurt Masser (R-107), who represents parts of Columbia, Montour and Northumberland counties, and 192 other members of the Pennsylvania House of Representatives passed an amendment to HB 327 that will make it a little easier for local taverns to survive. That amendment allows the sale of mixed spirit drinks to go, something that is currently not allowed by state law.
The final vote on A05282 was 193-9, showing overwhelming support from both Republicans and Democrats.
A study by the National Restaurant Association estimates that the Pennsylvania restaurant and food service industry will lose more than $1.8 billion in sales in April. The same study indicates 96 percent of Pennsylvania restaurant operators have laid off or furloughed employees since the beginning of the coronavirus outbreak in March.  (Our members have an average of 17 employees each.)
The study also suggests future restaurant closures should be anticipated.
The Governor's reopening plan suggests it could be many more months until all Pennsylvania counties reach a "Green phase," which is why finding additional revenue streams for small business taverns and licensed restaurants is so important for their survival.
HB 327 now moves onto third consideration.
On behalf of all Pennsylvania Licensed Beverage and Tavern Association Members, we thank Rep. Masser for spearheading this amendment. We also thank both Republican and Democrat members of the House who voted today to help small business taverns and licensed restaurants.